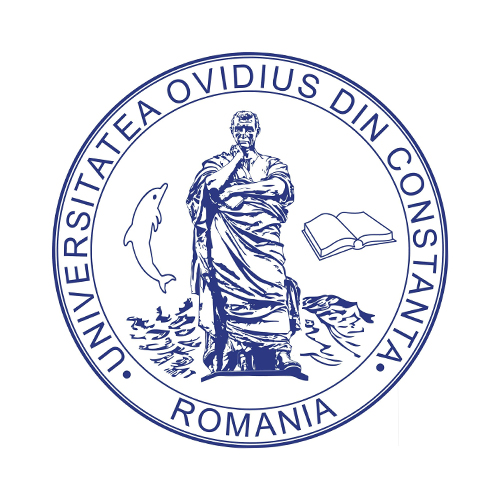 Ovidius University of Constanta (OUC), the largest European Black Sea University, was founded in 1961. In 1990, it became a multidisciplinary university with numerous curricula covering all three levels. The mission of OUC is to create, maintain and distribute knowledge to society through education, scientific research and artistic creation at European standards. The vision of the university is to be recognized as a regional leader in higher education and scientific research, to be the first option in the preferences of students from the entire area of the Black Sea and beyond.
The university is an Eastern gateway to Europe and aspire to attract a greater number of Romanian and international students, but also professors and researchers of the most gifted. This strives to achieve the highest European standards in the quality of education programs at all three cycles of modern study, to prepare graduates for the competitive labor market in Romania, the E.U. and worldwide. The OUC intend to become a pole of excellence in education and research. It wishes to generate advanced knowledge through scientific research, technological development and innovation in various fields of human activity, in partnership with national and international prestigious institutions. The institution wishes to take advantage of the environment so open in terms of ethnicity, religion and culture as resource of expertise gained within the university, to spread the light of freedom of thought and expression, human rights and social equity across the Black Sea area and beyond.
The OUC became part of the European Higher Education Area, starting with the academic year 2005-2006, when it implemented the Bologna process, offering diplomas recognized both in the E.U. and beyond. The teaching activities aim at both delivering specialized information and at stimulating students and finding solutions to improve society and its future. Creativity, initiative, perseverance, earnest are qualities cultivated and constantly sustained by the efforts of the univeristy professors. The university is permanently reviewing and reconfiguring the study programs and the teaching methods, placing the students at the center of its concerns. The objective of the learning process is for students to acquire both the specific competencies of the study program followed, as well as transversal skills, to be able to meet the requirements of a globalized and increasingly competitive labor market.
From the point of view of the educational offer, the OUC presents a great diversity and flexibility of study programs. The university is multidisciplinary, ensuring students training through programs covering all levels of education, from undergraduate to masters and PhD. and various pedagogical training courses, courses for vocational training, Teaching Grades Residency, etc.. The areas of study cover a very wide range, from Medical Studies to Engineering, from Humanities to Sciences, from Natural Sciences to Economics and Law, from Arts to Theology. Currently, the University has 16 faculties, 79 bachelor's degree programs, 57 master`s programs and 5 Doctoral Schools in 8 domains of study, and a Department for Teacher Training.